Posts categorized "Comics".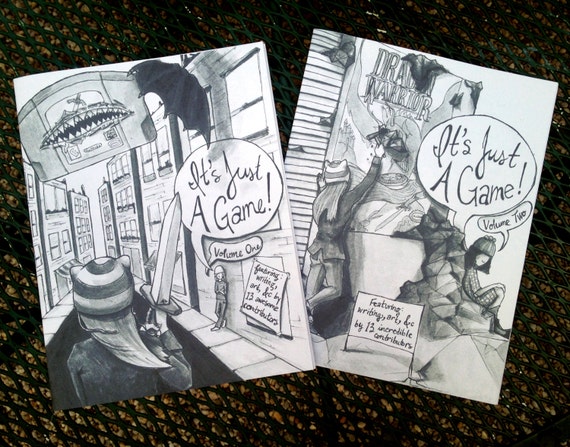 I have a one page comic in the new zine It's Just A Game!
Organized by the cool and talented Elizabeth Simins, It's Just A Game is about the importance of videogames and games criticism, and features writing and art from 26 contributors. You can buy both together from the image link above or get Volume 1 and Volume 2 separately. My comic is in Volume 2, but you should really get the entire work!